Mission Statement: To promote soil and water conservation by offering financial, technical, informational, and educational assistance and opportunities to the people of the district, as we have a duty to use resources wisely and to preserve them for the future.
---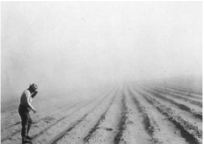 History: In 1937 State Legislature, under Governor William Langer, enacted Senate Bill 222 providing soil conservation districts a law with provisions for organizing such districts under state supervision. Districts are responsible for carrying out soil and water conservation.

Districts are organized by the vote of the people within the district and are managed by a board of supervisors also elected by the people. Resident farmers and landowners of Barnes County voted in 1948 to approve the formation of their district.

---
---
Supervisors Office Staff
Charlene Stenson, Peter Paulson, Brad McKay, Amanda Brandt; D. C., Paul Flahave; Wetland Specialist, Jill Olson; Clerk
Diane Olson, Shelly Nelson Melissa McCann; Soil Con., Victoria Silva; Ultima Employee,
Cody Hoggart; Farm Bill Specialist, Jason Elston; Technician